RoboThink STEM Summer Camp - New Albany - Session 3
Event registration is closed.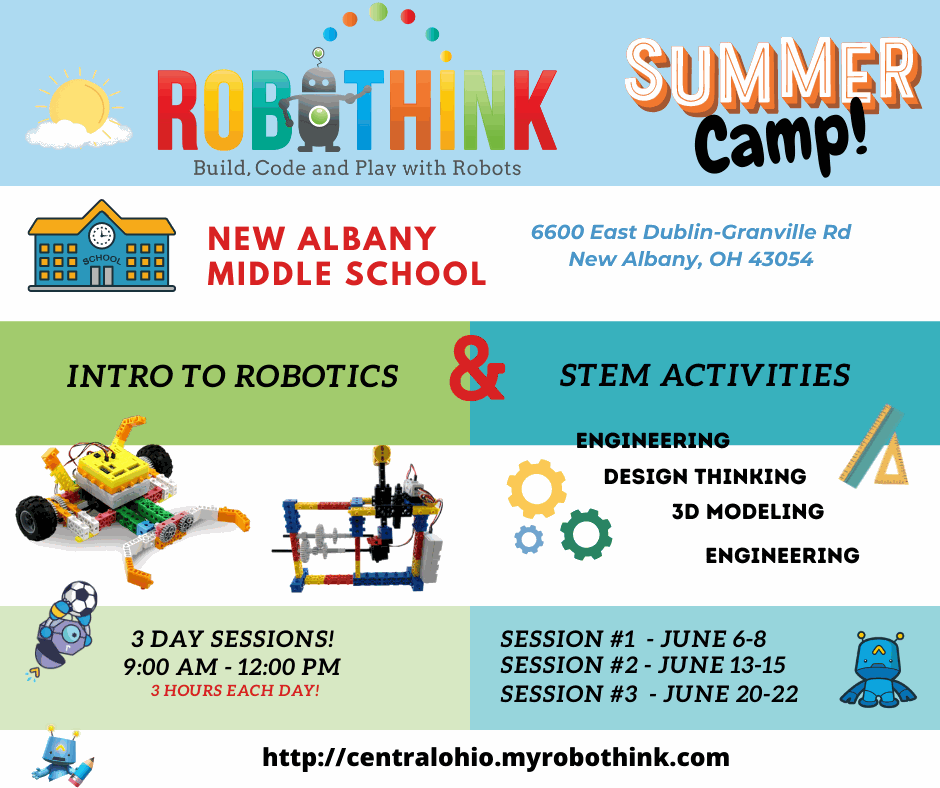 Summer Camp 2022!
This workshop will be held at New Albany Middle School in the school's "FabLab!"
3 Days! 3 Hours each day!
Ages 6-13
Each day will include a variety of robotics builds with our exclusive RoboThink curriculum as well as other engaging STEM activities. These other activities will include 3D Design and Printing, Engineering Concepts, Design Challenges, Build Challenges, etc.